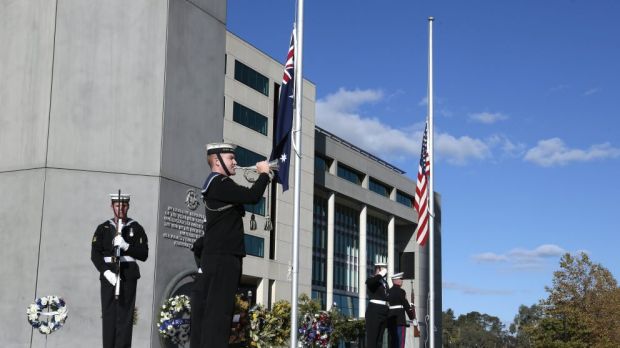 Tingira Australia Association President, Lance Ker, today accepted the invitation for Tingira Australia Association members to attend the 75th Coral Sea Commemoration in Canberra on Friday 5 May 2017.
"With the recent success of many former HMAS Leeuwin Junior Recruits representing at the 2017 ANZAC March in Canberra, we expect a fine showing of our members for this very special event" said Ker.
This year marks the 75th anniversary of the famous sea battle said to be "the Battle that saved Australia" and also, historically, the first sea battle fought entirely by aircraft from the opposing sides where the ships did not sight each other. The Canberra Division of the Australian American Association is again hosting this event in Canberra and provides the following information on the activities:
Battle of the Coral Sea Commemorative Service
The service this year will be held on Friday, 5 May at 11.00am at the Australian American Memorial, Field Marshal Sir Thomas Blamey Square, Russell Offices Complex, Canberra, ACT. Guests are asked to be seated by 10.30am. Military dress is Service Dress, with jackets and medals. Civilian dress is business attire for Gentleman and suitable day wear for Ladies.
The Service will involve the Principal Naval Chaplain, a Catafalque Party from the Naval Division of the Australian Federation Guard and a Military Band. Addresses will be given by senior representatives of the Australian and United States Governments. Following the addresses, wreaths will be laid on behalf of the peoples, Governments and Armed Forces of both countries, representatives of ex-Service contingents, and by Canberra school children.
Coral Sea Reception
Immediately following the service, a short reception will be held in the function room at Russell R2 (adjacent to the Memorial) from approximately 12.15pm to 12.45pm where refreshments will be served.
Dress of the Day for Tingira members – Black suit, white shirt, Tingira tie and service medals.