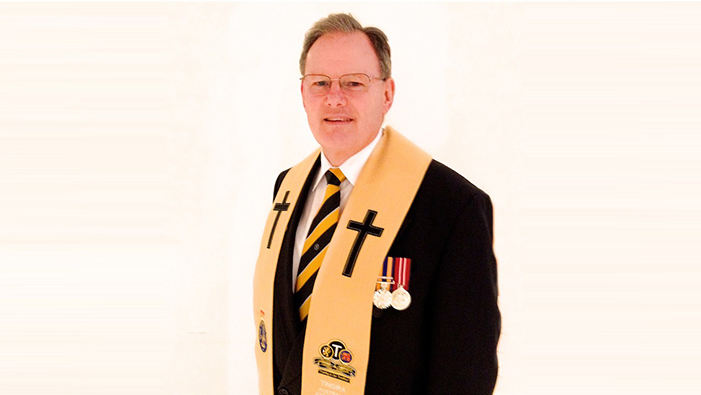 Another year and we might wonder what it will bring for us. Some might be thankful for the year past; some might be thankful that the year has passed. Whichever description applies to you, the New Year at least provides an opportunity to reflect. The ministry here at The War Vets provides a myriad of opportunities and as I personally reflect on last year I gives thanks that this is where I have spent the majority of my time. People often ask how I can live and work I such an environment but they do so without any understanding of al the great things which happen here.
Last year, as one would expect, I performed many funerals; these are, in the main, a fantastic time to celebrate with family and friends the life of a loved one. As I reflect upon these occasions I am saddened because all too often I hear great stories of wonderful people whom I have not had the opportunity to really get to know. These were then offset by the baptismal services I was privileged to conduct. Balance all this with the weddings of two lovely couples and my year was fantastic.
It was made even more fantastic through the other activities within our village with which I have been involved. Through the various services, studies, 'happy hours', concerts and so many other activities I have been able to get to know many of our fellow residents and their families & friends. I have been able to get to know many more of the great staff who come each day to serve us in so many different ways.
Yes, 2014 was a great year! What 2015 will offer is yet to be seen but if I use last year as a reference point it is bound be even better. My aim this year is to be positive in all I do; to try to have a positive influence in the activities in which I am involved; but most of all, to enjoy life with my family, friends and all those with whom I share this incredible village.
As I write this I am enjoying the start of this year with family (children, grandchildren, a brother and niece – not forgetting our son-in-law!) and friends, all of whom Lesley and I have not seen for some time. It has been too long since we have visited and we will endeavour to not let it go so long before we do so again. Sharing our lives with those we love is important and something we should never take for granted.
My prayer for you is that you might also be able to do the same in being positive, caring and sharing in all you do.
Blessings for a fantastic 2015!
Bob Durbin
Chaplain.