Cerberus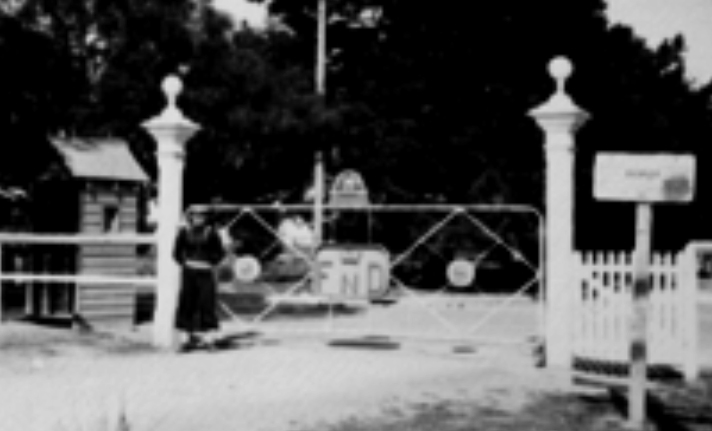 HMAS Cerberus, the Navy's premier training establishment. About 6,000 personnel are trained annually, averaging 800 trainees onboard at any one time.
The establishment covers 1,517 hectares and is 70 kilometres from Melbourne near Crib Point on Hann's Inlet, Western Port Bay. Purchased in 1911 and called Flinders Naval Depot, it was commissioned as HMAS Cerberus 10 years later. It comprises numerous training and recreation facilities, two chapels, small marina and attractive grounds.
The primary role of HMAS Cerberus has always been Navy personnel training. With the establishment of four tri-service schools over the last 13 years, this role has been extended to training Army, Navy and Air Force personnel.
Despite change, the charm of HMAS Cerberus remains. Its historic presence, heritage buildings, chapels, sports facilities and gardens create a pleasant training environment. Navy-specific training includes School of Survivability and Ship Safety, which specializes in firefighting, damage control and nuclear biological chemical defence, seamanship and weapons training. HMAS Cerberus is also the home of the Recruit School and, for all sailors, their first
History
The site for HMAS Cerberus was recommended by Admiral Sir Reginald Henderson KCB RN after an extensive search of the Australian coastline for suitable locations for major Naval bases. He proposed that a base be established on Hann's Inlet between Sandy Point and Stony Point on Westernport Bay.
The base was to include a Torpedo School, a Destroyer Base and a Submarine Base, and be capable of accommodating up to 2000 personnel. The site, covering over 1500 hectares (nearly 3600 acres), was purchased in 1911. The first sod was turned in 1913. The old wharf and hospital were erected first, followed by A, B and C Blocks. The Wardroom, Warrant Officers' Mess, Captain's and other Officers' residences were built between 1915 and 1917. The Drill Hall, Gunnery School and Torpedo School (now part of the Technical Training Centre) were established in 1917 at the height of building activity. The power house and other residences were built between 1918 and 1920.
Historical Gangway
The base was officially opened in September, 1920, under the command of Commander F.C. Darley RN. The idea of using it as a Fleet Base was soon abandoned and it became known as Flinders Naval Depot in 1921. The Depot was commissioned HMAS Cerberus on 1 April that year.
Royal Colours were first presented to HMAS Cerberus by His Majesty King George V in 1927. They were the first Royal Colours to be presented to an Australian Naval Unit. The Queen's Royal Colours were presented in 1954 by His Royal Highness The Duke of Edinburgh. Royal Colours incorporating the Southern Cross were later presented by Governor General Lord Casey in 1968. The present Royal Colours were presented by Her Majesty Queen Elizabeth II in 1986.
In 1930, during a period of Naval retrenchment, the Royal Australian Naval College moved from Jervis Bay to HMAS Cerberus, where it remained until 1958 when it returned to Jervis Bay.
In 1960 the first intake of Junior Recruits were located at Cerberus whilst the Leeuwin base in Western Australia was being built to take on larger numbers and activities.