Commander John Goss AM, RANR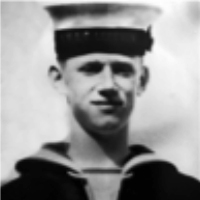 JOHN GOSS – "It all started for me with a DC3 flight from Hobart to Melbourne and then a very long train journey on the train/s to Fremantle. What I could have done with an iPAD – would have saved me losses on the card table. Then along with a couple of hundred other young blokes we bussed into HMAS Leeuwin on the 5th July 1964. I stand corrected on the exact date.
The year at Leeuwin passed by in a blur although I like to tell tales about my boxing ring experience, washing black boot polish off body parts and the exercise of carrying your bedding, mattress included, around the parade ground throughout odd times in the night. If the three noted activities were carried out today we would no doubt refer to them as Team and Character Building.
In June 1965 and along with a small number of others we posted onto HMAS Derwent in Williamstown with our quarters on board the decommissioned HMAS Quickmatch. Loved those rig runs, purchasing the first pair of flap fronts at Sinbad's in Melbourne. Then to a bit of sea time and model plane flying (pre UAV) on board HMAS Anzac before heading to HMAS Cerberus to start my cooks course.
Could write a book about this period at HMAS Cerberus although most would find it to weird to be the truth. Although many will disagree I passed my cooks course and was promptly moved into the No.1 café as a café hand. Heard they were asking for volunteers for submarines and thought this a way out of wiping table down and washing dishes. Even the interviewing Psychologist many years later couldn't explain why I was one of only three cooks out of 135 volunteers who got the nod at that selection panel.
After a look over an 'A' Boat in Co-Dock we departed for United Kingdom in July 1967. Many stories again to be told but in short, spent a large portion of my two years with the Royal Navy on board HMS Odin running out of Scotland into the mysteries of the Cold War. Left UK as a member of the HMAS Ovens Commissioning crew and made our way home via Gibraltar, Jamaica, Panama, West Coast of South America and Tahiti arriving in Sydney in Oct 1969.
Pushed boats around until 1977 and once discovered as a CPOCK on board HMAS Onslow had to take my leave and return to General Service. Headed off to HMAS Cerberus once more then to HMAS Nirimba to get educated and in October 1979 received my Commission as a SBLT. Postings followed to HMAS Albatross, HMAS Stalwart, HMAS Torrens twice as the Charge Pusser and a number of revisits to Cerberus. During this period had the pleasure of being appointed as a Member of the Order of Australia (AM).
1990 I found my way again via Cerberus and the Commodore Training organisation to Canberra as the Defence Cooperation and Foreign Training Officer. In 1994 and after being replaced by two Officers I headed off to Malaysia to undertake the Staff Course and this was subsequently followed in 1996 by another posting to the Malaysian Ministry of Defence in KL as the Integrated Logistic Support Adviser.
Feeling a bit jaded I resigned in 1997 and purchased a 1888 purpose built Post Office building in the midlands of Tasmania and had a wonderful four years as the community Postmaster. Within three months of settling into the PO routine I found myself as the Fire Brigade Captain of the third largest operational area within Tassie and a member of the inaugural Ross District Committee. The Fire Brigade responsibilities created many challenges, none more than building up a trained force and upgrading the station and vehicles. A plaque with my name on it unveiled at the opening of the new facilities was very rewarding.
Last hooray with the Brigade was to accompany a contingent of Tassie Fire Fighters into the devastating fires in the Blue Mountains over Christmas/New Year 2001. In August 2001 I returned to the Navy in a Reserve capacity and have since undertaken a range of Continuous Full Time and Reserve Day appointments. These have included managing the Victorian Reserve personnel management cell, an exercise planning role within the Chief of Logistics Group, a job tailored for an ex cook – First Lieutenant Cerberus for three years. National Commander and I/C Navy Cadet Support Centre for the Navy Cadets and Manager of the ADF's largest charity fund raising event 'Defence Lake Attack' in Melbourne. 2011 I find myself still undertaking Reserve days – a uniform event some 47 years on
from that day in 1964!
My desire and passion to be a part of this wonderful organisation continues and as a real and full time job I find myself today as the General Manager of the HMAS Cerberus Ship's Company Canteen. Just a little multi million dollar organisation which retains some of the services we all enjoyed during our time at Cerberus.
The Junior Sailors Wets, General Store and Fast Food facilities, mobile food van, Post Office and Museum all form part of the services provided to the base. Importantly the canteen services across Navy continue to provide non public financial support for the Welfare of the Sailor through the Central Canteen Fund. When I heard the 'Tingira' boys were forming an association my ears pricked up, then when I discovered 'Dixie Lee' AND Russ crane were behind it, no problems! Dixie was one of the great Navy phots that finished his days at Cerberus back in '84 and was a fine AFL footballer in our Cerberus first 18. I since found out that I now live in his original home town of Drouin in West Gippsland, small world!