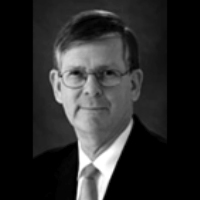 Brian Adams served in the RAN for 37 years. Specialising in joint and amphibious warfare, he commanded HMAS TARAKAN and HMAS TOBRUK and trained and served with United Kingdom and United States naval and marine forces. He also worked in naval and joint warfare policy development, capital equipment acquisition programming, resource policy development and officer training.
Senior appointments include command of the RAN College at Jervis Bay and Commandant of the Australian Defence Force Academy. He was the Deputy Chief of Navy from 2000 to 2002 and Head of the Defence Personnel Executive from 2002 to 2005. In the latter position he served as a non-executive director on the board of the Defence Housing Authority and as a member of the Military Rehabilitation and Compensation Commission.
A graduate of the Australian Army Command and Staff College, the Joint Services Staff College, the Australian College of Defence and Strategic Studies and the Harvard Business School Advanced Management Program. He holds a bachelor's degree in arts (Deakin) and a master's degree in business administration (Queensland). He is a fellow of the Australian Institute of Company Directors.
Since retiring from the Navy in 2005 Adams has worked in Australian defence industry and as a consultant on defence and government matters. A non-executive director of Saab Technologies Australia Pty Ltd and the Service Member of the Defence Force Remuneration Tribunal.
2010 Adams released a naval paper on the "History of the Junior Recruit Scheme".