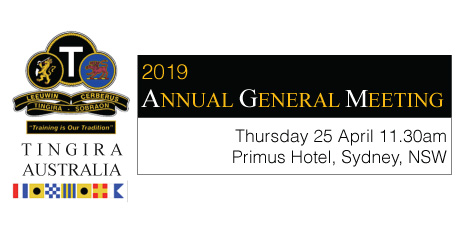 February 16, 2019
CALL THE HANDS You Hear There - Members, Associates and Friends … The Tingira Australia Association will hold the Annual General Meeting on Thursday 25th April 2019 at approximately 1130 hours at the Primus Hotel, Pitt Street, Sydney, in the main foyer lounge, after the ANZAC march, presenting the Annual Reports from President, Secretary and Treasurer, resenting General Business as received and submitted to the Secretary by the 'Close of Business', Friday 19th April 2019 only via email: tingirasec@gmail.com.au Mark Lee Secretary Tingira Australia Association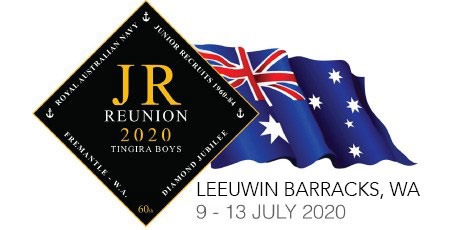 January 26, 2019
Today we celebrate Australia Day. The Australian Flag flying high atop the mast of Leeuwin Barracks, East Fremantle, Western Australia and atop the mast of Tingira Memorial, Rose Bay, New South Wales with the memorial also dressed in nautical signal flags at 'full ship' in true naval tradition.
Read More>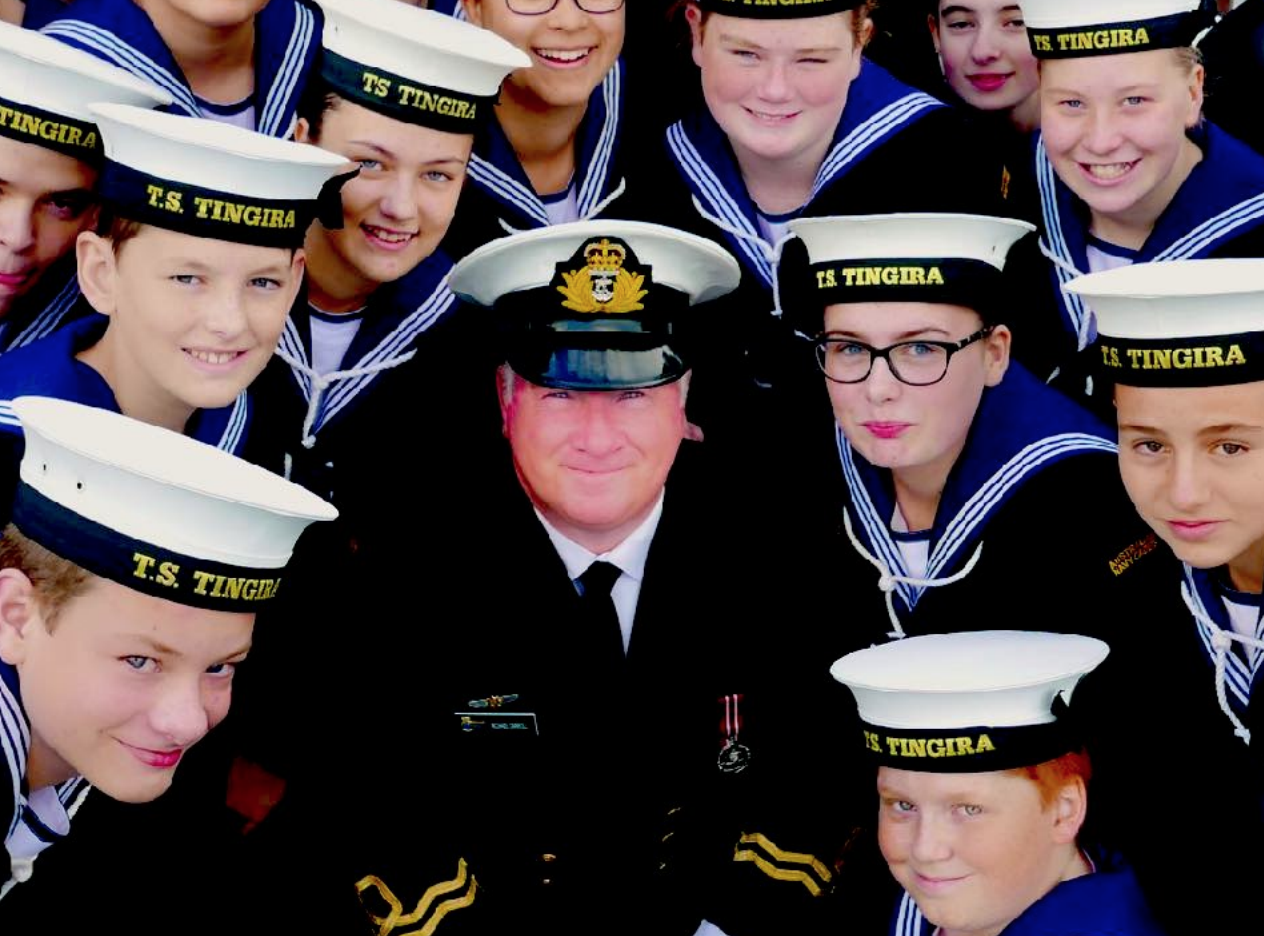 December 22, 2018
I have had some pleasurable and memorable moments since becoming President of the Tingira Australia Association back in 2014, none were more emotional and honourable than the recent presentation of the 2017 Stonehaven Medal awarded to Philip Lancaster and Dave Cassidy on the flybridge of the former RAN WW1 frigate, HMAS Diamantina at the Queensland Maritime Museum in July this year. The occasion was private, as the lads had to line up the ropes with one member from Perth and the other from Brisbane, they wanted their good ship mate, Mick Sharp and his wife Judi to be present at such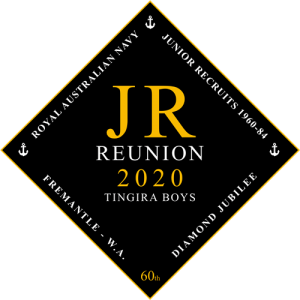 TINGIRA REUNION 2020
Tingira Australia Association
The function of the Tingira Australia Association is to keep the 'Spirit' of the HMAS Cerberus and HMAS Leeuwin Junior Recruits alive through the re-uniting of class and shipmates as a true social level.
Hon Life membership and general Membership of the Association is open to all personnel who have served on board HMAS Cerberus and HMAS Leeuwin and worn the famous 'Tingira Flash'. Hon Life membership is also open to Associate members, offered to our friends and family, Tingira descendants, Leeuwin Instructors, Ships Company and Officers of the RAN.
Membership now stands at 600 plus after our first five years. At the 2010 JR reunion over 3,000 boys gathered and we reformed as this association from that event. Our members ages range from over 75 years young, to those stalwart members still serving in the RAN today. Although the majority are dispersed throughout the length and breadth of the Australian countryside, many members are also scattered across international waters.
The membership is kept informed of events, past, present and future by means of our website www.tingira.org.au and our twice yearly magazine 'Voice Pipe'.
The association also supports the Recruit School at HMAS Cerberus, with a 'Tingira class' as part of the new Yarra division. At each Passing Out Parade, the winner of the 'Tingira Topshot' award becomes an Honorary Tingira member of the association, and his class mates have the opportunity to join the association ranks of general membership.
Support for all the activities and services of the Association is provided by unpaid volunteers who are elected to the committee for a three year term. We do not have lists of boys names who served in Ships Sobraon, Tingira, Cerberus and Leeuwin; these are held by Dept of Defence. The association are always open to sponsorship and committee fresh ideas through the Secretary.
Lance Ker, President
Tingira Australia Association
Tingira Merchandise