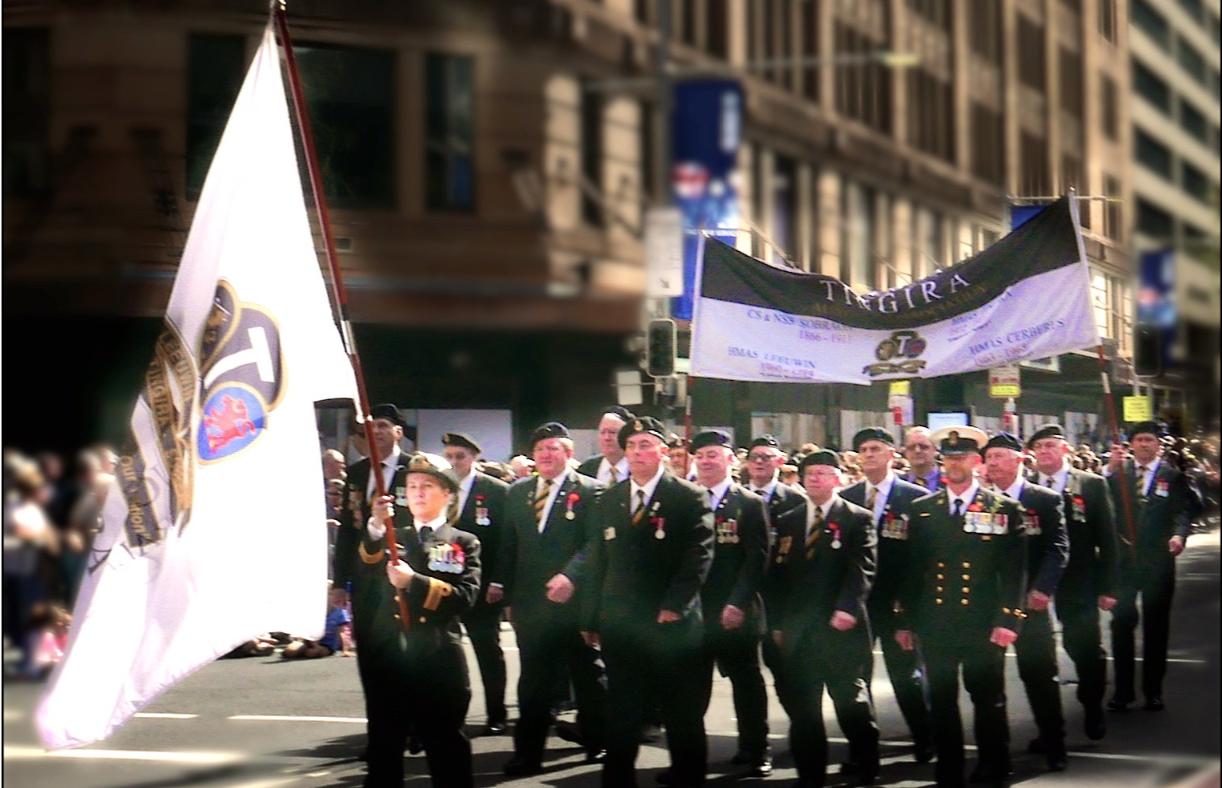 March 11, 2018
25 April 2018, ANZAC Day - The Tingira Australia Association will again participate in the annual Anzac Day March across this nations capital city streets. Brisbane, Sydney, Canberra, Melbourne, Adelaide and Perth will all see the Tingira Boys carry their banner with pride and march behind their flag.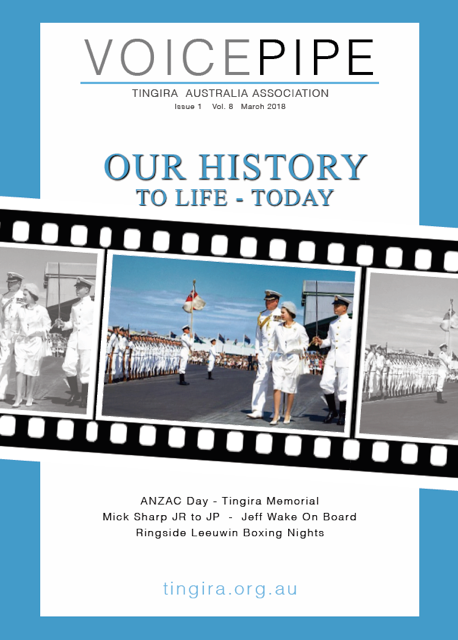 March 11, 2018
The new year is here, another chapter of our history is in front of us, and what a year we have on the navigation table! Onwards and upwards what else would we do as an association? Top of my list - I want to thank our former Treasurer, Peter Stephenson, who as a parting gesture with Vice President, Stephen Beal, have presented our newest document, the four-year 'Strategic Plan' for the Association. Peter and Stephen worked on this project for over 12 months and have donated many hours of research as to where our association has come from and potentially where
Tingira Australia Association
The function of the Tingira Australia Association is to keep the 'Spirit' of the HMAS Cerberus and HMAS Leeuwin Junior Recruits alive through the re-uniting of class and shipmates as a true social level.
Hon Life membership and general Membership of the Association is open to all personnel who have served on board HMAS Cerberus and HMAS Leeuwin and worn the famous 'Tingira Flash'. Hon Life membership is also open to Associate members, offered to our friends and family, Tingira descendants, Leeuwin Instructors, Ships Company and Officers of the RAN.
Membership now stands at 600 plus after our first five years. At the 2010 JR reunion over 3,000 boys gathered and we reformed as this association from that event. Our members ages range from over 75 years young, to those stalwart members still serving in the RAN today. Although the majority are dispersed throughout the length and breadth of the Australian countryside, many members are also scattered across international waters.
The membership is kept informed of events, past, present and future by means of our website www.tingira.org.au and our twice yearly magazine 'Voice Pipe'.
The association also supports the Recruit School at HMAS Cerberus, with a 'Tingira class' as part of the new Yarra division. At each Passing Out Parade, the winner of the 'Tingira Topshot' award becomes an Honorary Tingira member of the association, and his class mates have the opportunity to join the association ranks of general membership.
Support for all the activities and services of the Association is provided by unpaid volunteers who are elected to the committee for a three year term. We do not have lists of boys names who served in Ships Sobraon, Tingira, Cerberus and Leeuwin; these are held by Dept of Defence. The association are always open to sponsorship and committee fresh ideas through the Secretary.
Lance Ker, President
Tingira Australia Association
Tingira Merchandise