Ships
Sobraon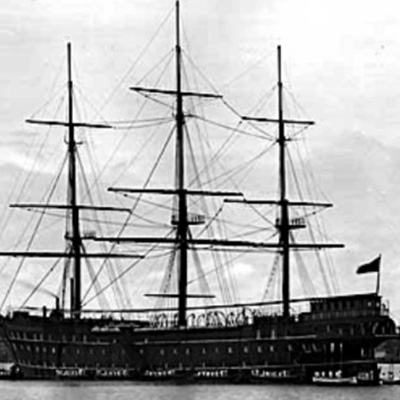 Tingira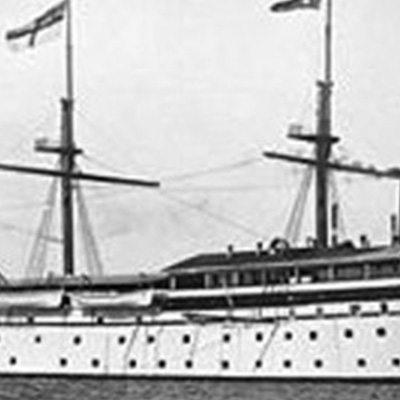 Cerberus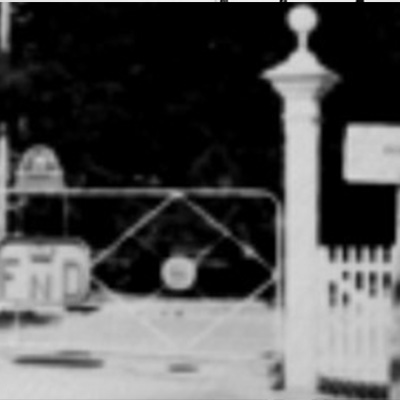 Leeuwin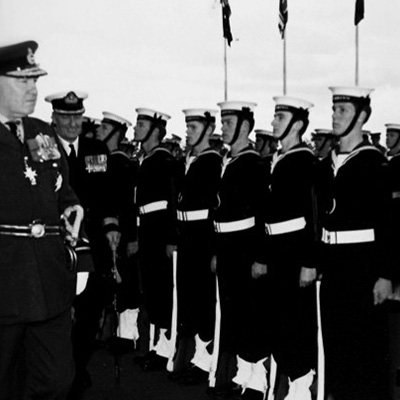 Tingira Boys
Commander John Goss AM, RANR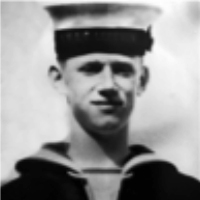 Commodore Lee Cordner, AM, RAN (Retired)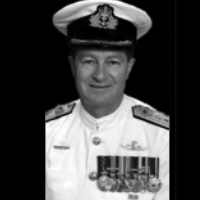 Vice Admiral Russell Crane, AO, CSM, RANR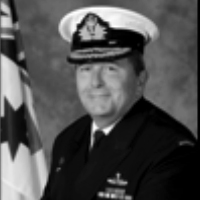 Rear Admiral Brian Adams AO, RAN (Retired)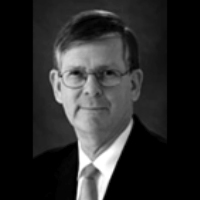 Oliver Kickett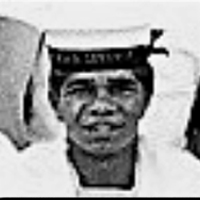 Mark Bryant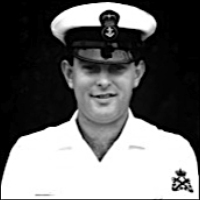 Life Members
Rus Crane – For services to the establishment of Tingira Australia Association.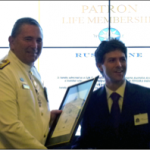 Chief of Navy Vice Admiral Russell Crane, was made the first 'Honorary Life Member' of Tingira Australia and was presented with his certificate by the Victor Dominello MP representing the ANZAC Memorial Trustees.
"I will treasure this more than many other awards that I have, this is truly a great day for me as I would have never thought I would be in this situation with the Tingira name some 40 years back when I was a Tingira boy at Leeuwin. It is with great pride that I wear the gold lapel and that we now have 'Tingira' back in our ranks and I am part of it" said a delighted Admiral Crane.
Alan Rodgers – For services to the establishment of Tingira Australia Association.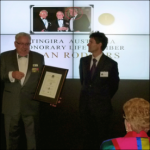 Organising stalwart Alan Rodgers was honoured as the second 'Honorary Life Member' of Tingira Australia after his very distinguished service and efforts as part of the Junior Recruit reunion committee in 2010 and for his dedication and efforts to assist in forming the new committee and Tingira Australia association.
"Once the website is up and the memberships are rolling in, I'm off on another cruise around Asia and beyond to think about the next big reunion and how we are going to celebrate 100 years of Tingira on April 25 next year" said a delighted and very surprised Rodgers.
Dan Bowden – The last member of the original 'Old Tingira Boys'.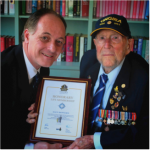 Tingira Australia Secretary Mark Lee awards Dan Bowden Honorary Life Membership to the Tingira Australia Association and fits him a new cap with the gold Tingira pin.
Dan was very proud and honored to once again be a 'Tinny Boy'.
Ken Dobbie – For services to the establishment of Junior Recruit Memorial at Leeuwin Barracks, WA.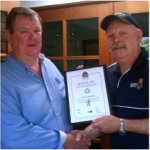 Ken Dobbie at home in Launceston, receives his Tingira 'Golden Honorary Life Membership' from fellow Tasmanian Tingira Association Foundation Member Barney Hanson.
Chris Perrin – Steering Committee President – For services to the establishment of Tingira Australia Association
Former Junior Recruit, former Officer Candidate, former Navy Apprentice and former RAN CPO Chris Perrin was rewarded at the recent Tingira Tribute evening when presented with the highest Tingira Australia award, honorary Life Membership.
NSW MP Charlie Lynn, presented Chris with his gold Tingira lapel pin and Life Membership Certificate and said "it was an honour to reward a man who contributes so much to this organisation and the many other ex service organisations he is connected with".
Chris was the President of the inaugural Tingira Australia steering committee that has spent the last two years setting up the Association.
After a successful junior Recruit reunion in 2010 Chris and a few others were up for the challenge to keep the boys together into the future.
His leadership and direction has set the Association towards a positive direction growing the membership to 300 members and setting up a 'modern' association that will set new benchmarks in presentation and activities.
Greg Read SC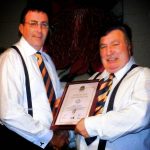 Former Junior Recruit, Greg Read SC, was rewarded at the recent 2014 Tingira Annual Dinner evening when presented with the highest Tingira Australia award, Honorary Life Membership.
Tingira Past President, Chris Perrin, presented Greg his award for his contribution to the organisation during the start up phase in 2011 and then taking the helm as the second President of the Association.
"Greg has been instrumental in forming new partnerships with sponsors and working with the Navy Seapower group to discover more on the 'history' of the ship Tingira and the first 'Tingira Old Boys Association'' said Chris Perrin.
"Our history is an important part of who we are today and helps give us direction for the future" said Greg who was in total surprise mode and most honoured to receive the award. Greg was elected as part on the inaugural committee and will continue to serve on committee as the team lead towards the big 'JR Reunion' in 2015.
GOLDEN BOYS – Honoured & Stole The Show…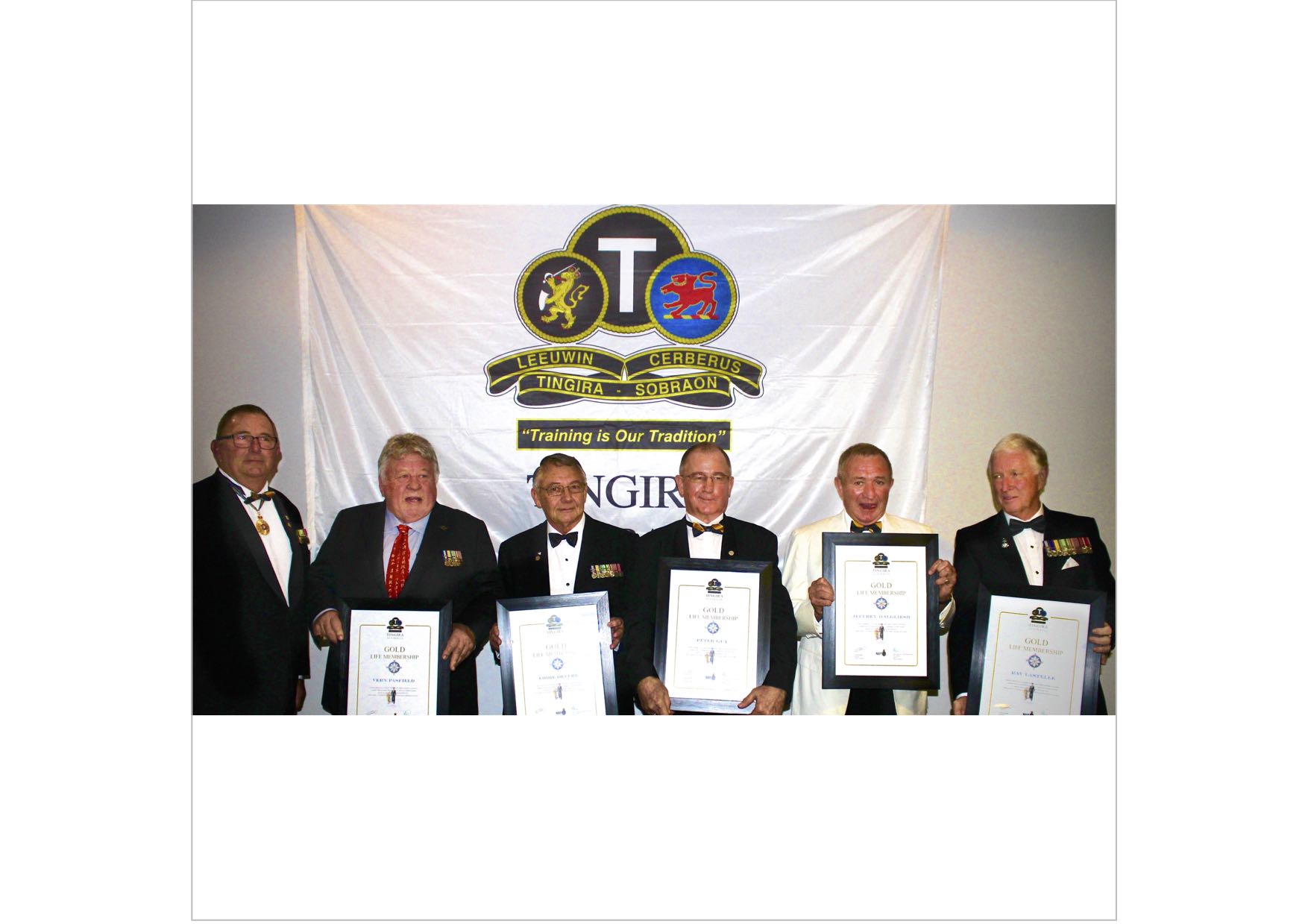 L-R: Tingira Australia Association Patron, Vice Admiral Russ Crane, with Cerberus JR's from first intake: Vern Pasfield, Eddie DeVere, Peter Guy, Jeffery Dalgliesh and Ray Lastelle.
These men were awarded GOLD Life Membership on day four of the November 2015 JR Reunion in Sydney as members 'Living our History' of the first intake of JR's at HMAS Cerberus in 1963. Each member presented a quick version of 'why they joined the navy' at the gala dinner and did not leave a dry eye in the house!
Grand Reunion Ball – VIP after dinner speaker, five nominations, none available, Tingira organising committee scratch heads.
"I have an idea" says Secretary Dixie Lee .
"How about the five lads from the Cerberus intakes; get them up, a question on early days as a JR, see what develops?"
Tingira Patron, Vice Admiral, Russ Crane, centerstage, on microphone and quite prepared to run with the idea, what could go wrong. Let's face it, Russ just lost a 15 minute speech!
The dinner … And with that, the main meal was consumed and the VIP's were invited to take a chair centre stage, all looking a little nervous as they had been informed about 30 minutes prior that this was happening.
Russ fires off the first question to Jeff Dalgliesh and hopes he has about a 30 second answer. Five minutes later, Russ slots a question to Eddie DeVere, as Jeff finally runs out of steam, his story was interesting and set the agenda and pace.
The lads continued to lament on that first 24 hours, first week at HMAS Cerberus. There were moments of laughter, sadness and questionable outcomes. to their stories.
Then last but not least, Vern Pasfield was given the microphone for his impression of early days in JR uniform at HMAS Cerberus.
"Well my story is similar but how I got to Cerberus was more exciting. Most lads saw a navy recruiting poster or advertisement, my introduction was way left of traditional.
"Working on the Snowy Mountains Scheme with my father as a young 15 year old, I found myself in a 'House of Pleasure' one night with a few of the older chaps. Then suddenly bang, crash, thump, we are busted by the local cops, great!
"Next morning I'm in front of the district judge. He is not the problem in my eyes at this stage, my dad is going to kill me
I enter in the courtroom after a night in cells, shit dad is in the front row, I'm dead!
"Well, well, well" said the judge, looking down his glass at my father in the front row.
"Boy of adventure Mr Pasfield, I have something special for your young lad!
"I'm sending him to Sydney to meet my brother, the Recruiting Officer for the navy Junior Recruit program!
The rest is history, dad was happy, best punishment I've ever had, no regrets with life in the navy!
The room was full of laughter and joy as Jeff and the lads had stolen the show with their stories, Russ was more than impressed. He then honoured each of them with an Honorary Gold Life Membership to the Tingira Australia Association, smiles all round.
"Great idea Dixie, well received" said smiling Russ Crane.