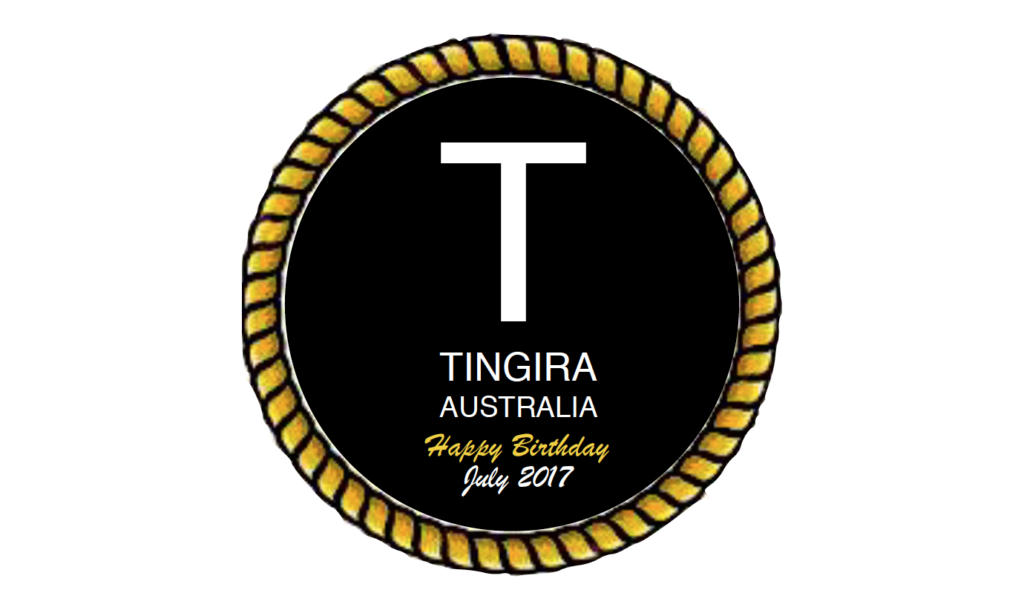 The last time the 'Navy Tingira Boys' cut a birthday cake was at the 50th Junior Recruit reunion in 2010 at their former training base, HMAS Leeuwin, Western Australia.
Since then, many hundreds have formed the new 'Tingira Australia Association' and they intend to now cut 'their' cake annually.
On Friday the 21 July, members of the association will gather in six Australian capital cities. Via iPhones and social media devices they will each cut the cake as they sing a Tingira birthday tribute 8pm (EST) celebrating the commissioning date of their former training base HMAS Leeuwin that commenced activities in July of 1960. "It's been a long time coming this party" said Tingira President, Lance Ker.
"We had a date but not a place and certainly not the technology to do this. Now we will have a birthday cake placed in each capital city, an association that has rounded up many of the former navy Junior Recruits. In 2017 we have technology to not only to sing our song but to also record the moment and then share it via the world on Facebook and Youtube, these are exciting times we live in".
In Sydney, members and their partners will gather at the new Primus Hotel in Pitt Street and take their celebrations into the night.
Members in Perth will gather at the old stamping ground of the young 15 year old Junior Recruits when they conduct their party at the famous 'Flappers' Flying Angle Club in Fremantle. Members will also gather in Adelaide, Melbourne, Canberra and Brisbane for the occasions. Details on the website www.tingira.org.au Tingira Memorial, Rose Bay will 'Dress Ship' (All nautical flags flying) from 0800 to 1800 on Thursday 13th July to celebrate the actual commissioning date.
Synchronising watches for 8pm Eastern Standard Time on Friday 21 July, we expect over 500 former navy voices to hit the birthday anthems for HMAS Leeuwin.
Bravo Zulu Tingira Boys!
RSVP to your state representative below
Sydney
RSVP Contact: Mark Lee
Phone:0417 223 040
Email: tingirasec@gmail.com
Location: Primus Hotel, 339 Pitt St, Sydney NSW 2000
Date: 21st July 2017
Time: 7:30 pm
Melbourne
RSVP Contact: Niall Baird
Phone:0402 319 430
Email: niall.baird@nab.com.au
Location: Frankston RSL Club
Date: 21st July 2017
Time: 7:30 pm
Brisbane
RSVP Contact: Danny O'Riordan
Phone:0400 268 320
Email: danny.oriordan@vicinity.com.au
Location: Geeing RSL, 323 Newman Rd, Geebung QLD 4034
Date: 21st July 2017
Time: 7:30 pm
Adelaide
RSVP Contact: Stephen Beal
Phone:0400 366 845
Email: beal.stephen@gmail.com
Location: Port Noarlunga RSL, 86 Esplanade, Port Noarlunga SA 5167
Date: 21st July 2017
Time: 7:00 pm
Perth
RSVP Contact: Paul Kalajzich
Phone:0403 402 496
Email: tingirawa@gmail.com
Location: FLAPPERS FLYING ANGLE CLUB Fremantle
Date: 21st July 2017
Time: 6:00 pm
Canberra
RSVP Contact: Eric Pitman
Phone:0408 230 057
Email: ericp.tingira.act@lizzy.com.au
Location: Southern Cross Club
Date: 21st July 2017
Time: 7:30 pm